Jiitu "G2" Abraham, is an anchor and correspondent for CCTV Africa. She is based at the network's Africa Bureau Headquarters, in Nairobi, Kenya.
Abraham anchors 'Global Business,' a half-hour, weekday, business-news, program, that airs internationally. The show focuses on Africa's changing business landscape, highlighting both small entrepreneurs and large corporates, with an Africa interest.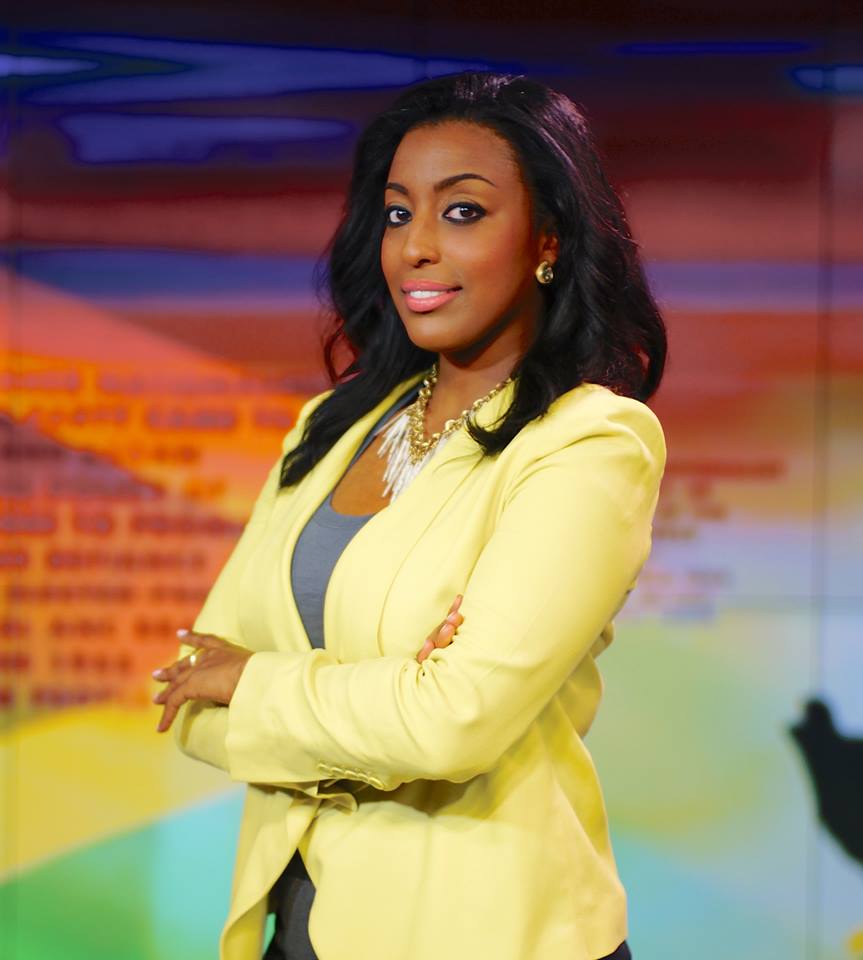 Abraham also co-anchors 'Africa Live's', weekday, business-news segment, 'Biz Africa.' The segment features Africa's big business stories, of the day.
Abraham joined CCTV-Africa in September of 2013, before which she spent 8 years at the helm, of the information technology service-provider, GeneXsolutions, LLC, as the companies CEO & Founder. The company is based out of Washington DC.
Abraham was a Vetted-Contributor to CNN iReport, for her coverage of Hurricane Sandy, in 2012.
From 2008-2010, she worked as a Digital Content Contributor for NBC-Washington DC, where she produced, reported and edited entertainment-news.
Prior to this Abraham was in a co-op program, as a Researcher for NBC Network's Today Show, based at the network's Washington DC Bureau.
Abraham served as the Anchor and Senior Producer for ENBS News', internationally-aired, weekly, half-hour, news-program, covering topics that affect Ethiopians globally.
Abraham started her career in journalism in 2000, as a producer, reporter and show-host, for daily interactive, educational and entertainment programs, 'Open.TV' and 'MHzPresents,' of the PBS affiliate, MHz Networks.
Abraham graduated from George Mason University in Fairfax Virginia USA with a Bachelors of Arts in Communication, with a concentration in Journalism.
Abraham is an American of Ethiopian parentage, she is currently based in Nairobi, Kenya. You can stay in touch with her via: Twitter - @G2abraham, Facebook - G2abraham, YouTube - G2abraham.