Liang Sicheng (1901-1972)is a famous architect, architectural historian. Lin Huiyin (1904-1955) is the first female architect in China. She's also a poet. Liang Sicheng and Lin Huiyin studied in America in their early years. After coming back to China, they applied themselves to the study of Chinese ancient architectures by modern science and methods.
After the establishment of PRC, they took part in the city planning and construction design of Beijing, and also contributed to the designing of the National Emblem and the Monument of the People's Heroes.
They committed their whole lives to the exploration of the national style of architecture design and construction, and the protection of Chinese ancient architectures and cultural heritage.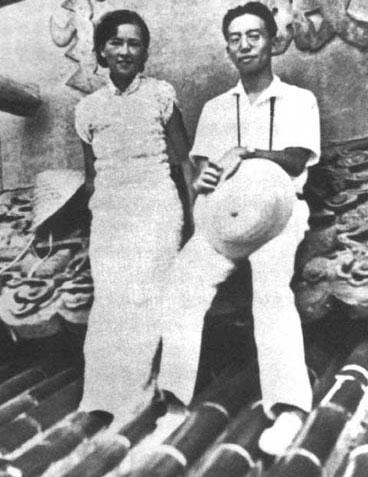 A Couple: Liang Sicheng and Lin Huiyin
Editor:Zheng Limin |Source: CNTV.CN