Watch Video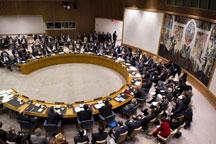 Play Video
The UN Security Council is meeting to discuss the current situation in Syria. The 15-nation Council is still divided over an Arab-Western draft resolution on the turmoil in the Middle Eastern nation.
The head of the Arab League and the Prime minister of Qatar urged the UN Security Council to take swift action to stem the escalating violence in Syria and to endorse an AL plan for Syria's president to give up power. Arab League Secretary General Nabil Elarby urged the council to take "rapid and decisive action." He added that Arab nations are attempting to avoid foreign military intervention in Syria, which has been in crisis for the last 10 months.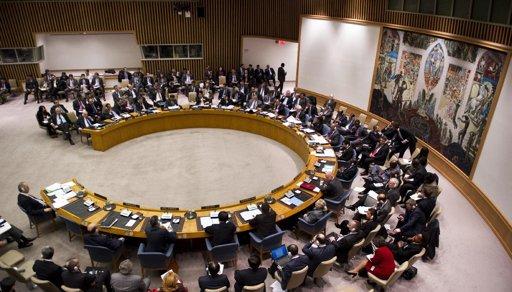 The United Nations Security Council meets on Syria at the United Nations in New York.
Western powers clashed with Russia at the United Nations as they pushed for a UN
resolution demanding the resignation of Syrian President Bashar al-Assad and an end
to what the United States called his "reign of terror." (AFP Photo/Don Emmert)
Meanwhile, Qatari Prime Minister Sheikh Hamad bin Jassim al-Thani proposed that economic and political sanctions be imposed on the country. US Secretary of State Hillary Clinton also weighed in on the issue, saying Syria is not another Libya and needs its own approach.
Although the United States, France, Germany and Britain asked the Security Council to take urgent action to address the current situation in Syria, the draft resolution is unlikely to pass. Russia has made it clear that it will not support the move, voicing particular opposition to any regime change in Damascus.
Editor:Zhang Hao |Source: CNTV.CN