Watch Video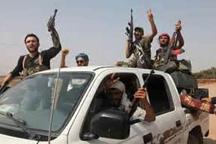 Play Video
One of Syria's key allies has admitted for the first time the Assad regime is losing the 20-month ground war. Russia's deputy foreign minister's comments are significant because Russia has blocked action to stem the violence, supplied weapons to the Assad regime, and vetoed three UN resolutions -- even as other countries called for Assad to step down. The comments are expected to put new pressure on the Syrian leader.
According to local media, Russia's Deputy Foreign Minister said, "We must face the facts: There is a trend for the government to progressively lose control over an increasing part of the territory.""The opposition victory cannot be excluded."
Russia's comments come as attacks intensify between government forces and rebel groups that the regime dismisses as terrorists. Grim images near a school south west of Damascus where on Thursday, some 24 people, including women and children, were reportedly killed in two car bomb attacks, 8 miles apart. They follow an attack on Wednesday at the Syrian Ministry of Interior that killed at least 5 people.

A Syrian jihadist group has claimed responsibility. Assad forces have also been accused of firing scud missiles at rebel groups something the government has denied. The death toll so far is at a reported 40,000 and counting.
Reporter: "Also a first, Russia is reportedly getting ready to evacuate citizens from Syria, and is prepared to withdraw staff from its embassy in Damascus if necessary. The UN in Syria is already pulling out non-essential personnel on intensifying security concerns."
Editor:Zhang Rui |Source: CCTV.com